We Sell Ex-Hire and Second-Hand Welding Equipment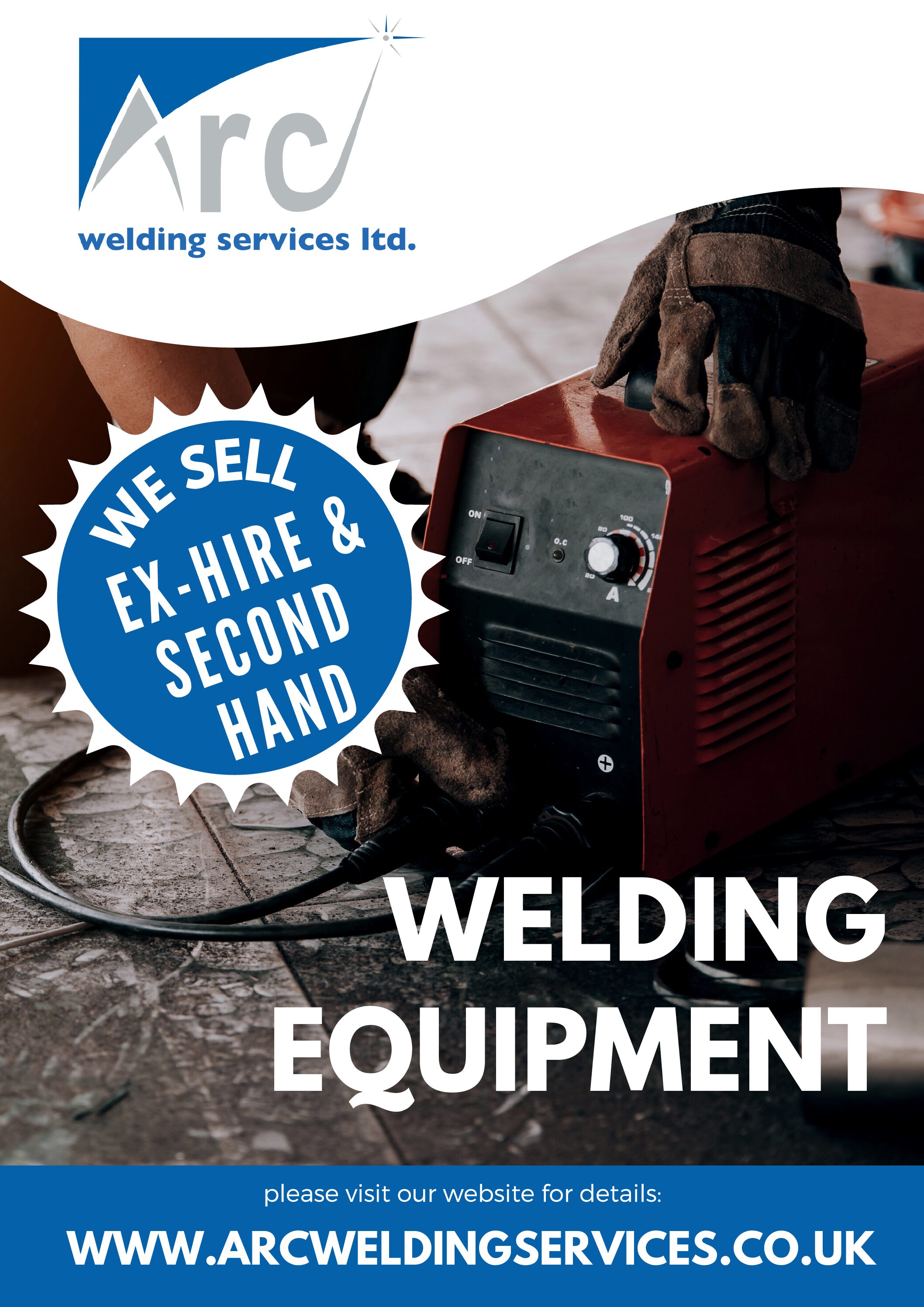 Posted on March-03-2022
Welding equipment, bought from new, can be incredibly expensive. A great alternative to this is either renting or buying ex-hire or second hand equipment. We here at Arc Welding Services Ltd. will explore in this blog things that you ought to consider before you invest in second hand equipment including price, quality and durability.
Price
-Used machinery is usually much cheaper than their newer counterparts. This is especially important to consider if buying multiple items.
-As the equipment has been used and has somewhat depreciated in value it will be much cheaper to insure.
-The equipment value will depreciate more slowly than brand new machinery.
Warranty
Most ex-hire or second hand equipment on the market do not come with warranty. So, if the machine was to break unexpectedly a week later you would be out of pocket. To protect our customers from this eventuality, all of our second hand equipment comes with a three month warranty as standard.
Condition
There is always a worry with anything second hand that there may be an issue with quality. However, all second hand or ex-hire machinery go through comprehensive inspections before we sell them to you.
Overview
So whilst there may be some reservations about buying second hand, especially in terms of quality and durability, we have taken several steps to allay your fears. The combination of quality checks and 3 month warranty that we offer as standard can assure you of the safety and reliability of purchasing pre-owned equipment.
Contact Us
If you wish to purchase new, second hand or ex-hire equipment please do not hesitate to contact the team by either calling 0121 327 2249 or filling out our enquiry form. Check out what used equipment we have to offer over on our used welding equipment page.