Colours In Welding: What Do They Mean?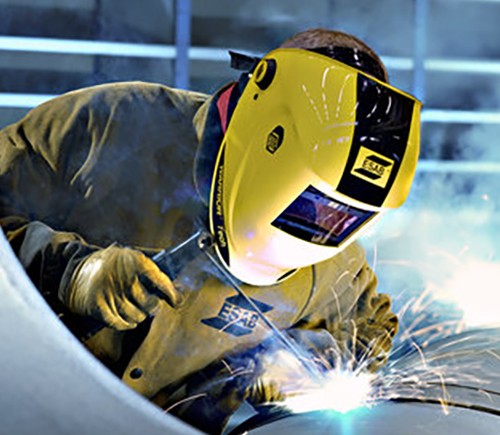 Posted on March-03-2021
Welding is an art. 

As with any art, colour plays a crucial factor. Welding is no different, and it can produce different colours depending on the type of weld and the metal or material being welded. Often, the colour of the weld can indicate a lot about it. 

Whilst there are many different and reliable ways of checking the ideal temperature for a weld, being more knowledgeable about the colours in welds is important too.
What do the different colours mean during the welding process?
Temperature of the metal
When welding, the increase in temperature can change the properties of the material being welded. For example, if steel is being heated, then blacksmiths will gauge the temperature by checking the colour. 
Oxidation influences the colouring of the weld
When oxidation has occurred, it is indicated by the colouring of the weld and surrounding area. The colours that occur range from chrome to straw, gold, blue or purple. The chrome colour is usually the most colourless and is the minimum risk of corrosion. Whereas, the darkest colour purple indicates the maximum risk of corrosion and the thickest level of oxidation.
Depending on the industry, different colours are an acceptable level of oxidation. 
Reducing oxidation in the weld
One of the biggest factors that cause oxidation when MIG or TIG welding is the atmosphere coming in contact with the welding area when heated. You can prevent oxidation from occurring by using inert shielding gas to protect the heated area until it drops below the critical temperature. This method provides the correct flow rate required and reduces the possibility of oxidation as well as giving cleaner welds.
Contact Arc Welding
If you're looking to buy or hire welding equipment, or for repairs and calibrations, get in touch with our team here at Arc Welding Services. You can give us a call on 0121 327 2249, or fill out our online enquiry form and someone will be in touch.