What Is Orbital Welding?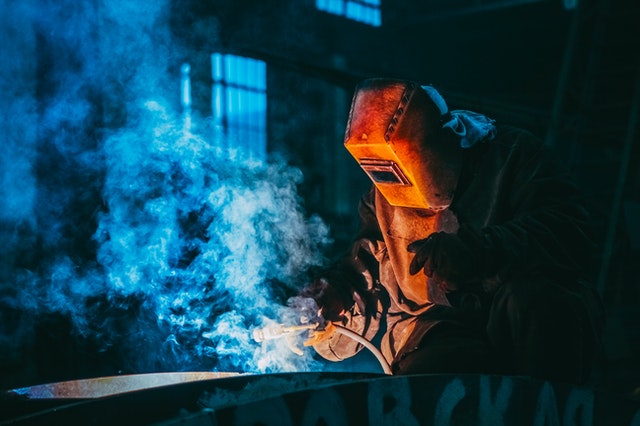 Posted on October-10-2021
We love talking about different types of welding in our blog posts, and today is no different. The topic of choice is all about 'orbital welding'. Let's start with the basics.
What is orbital welding?
This type of welding is specialist and involves the arc mechanically rotating 360° continuously around an object (usually a pip or a tube) or workpiece that is static and fixed in one place. In other words, it refers to an electrode orbiting or rotating around a secured tube or pipe.
Orbital welding was developed to address an operating error that occurred with a gas tungsten arc welding process (also known as GTAW). This was designed to combat issues with small diameter pipes and tubes and the problem with achieving a high weld quality, especially when they're difficult to access. 
The orbital welding process was developed in the aerospace industry back in 1960 by Roderick Rohrberg. It was designed in response to the fuel and hydraulic fluid leakages in a rocket research plane. Then, in the 1980s, improvements were made to the control systems offering alternatives in portability and the power supplies, and meaning that the welding machines could then by used in construction.
What is orbital welding used for?
This welding process is used to produce high-quality welds in overhead and down-hand positions, as well as ones that have restricted access.
What is the orbital welding process and what are the benefits?
The benefits of orbital welding are that it was specially designed for situations where there was difficult access. 
This process works by using the GTAW or TIG welding method. This means that the controls and parameters for welding are preset according to the specific programme or for each job. As you might expect, this means that the weld is fully reputable and of good quality every time. It also requires little need for intervention from a welding operator, too. 
It has two main applications: tube to tube/ pipe to pipe joining, and tube to tubesheet joining.
Contact Arc Welding Services Ltd
If you're looking for welding equipment to hire or for purchase, or perhaps you're after repairs, service and calibrations, get in touch with our team here at Arc Welding Services. You can give us a call today on 0121 327 2249, or fill out our online enquiry form and one of our team will be in touch with you shortly.